Why DIY infrared saunas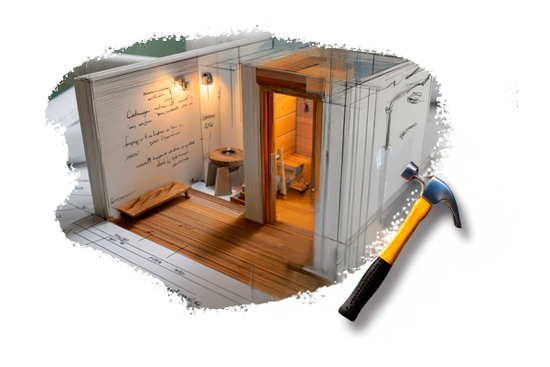 Many might ask… Why are DIY infrared sauna kits a better option than buying a pre-made unit? The answer is simple… While pre-made infrared saunas are great on their own, and there are many great designs out in the sauna industry, there isn't much you can do with them when it comes to customization. All from measurements, design, parts, and wood, are already pre-set. A customer may only choose from the pre-set designs and with a limited control over where to install the sauna. Those with limited space in their home, must adjust their living environment to sauna.
DIY Infrared Sauna allows YOU to set the parameters and design a sauna that fits your individual and personalized needs. You no longer need to limit yourself, or adjust your home space, in order to fit a pre-made sauna in. Whether it be creating a larger unit to accommodate larger family with extra perks and additions, or to simplify and design a unit that will easily snug into a closet of a small home. DIY infrared sauna is the kind of sauna that will FIT into your life, not the other way around! The greatest part is, you can let your imagination roar! You are the designer and you determine the outcome of your design.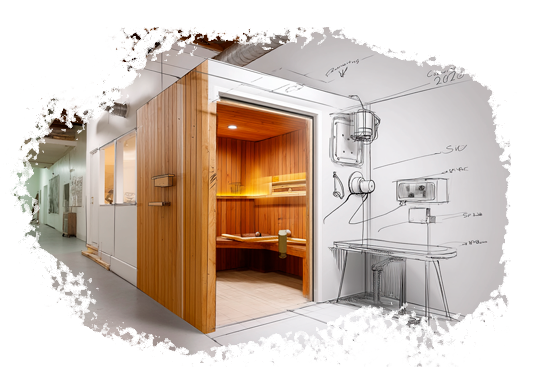 Why worry about ruining the cohesiveness of pre-existing furniture with a bulky sauna?!? You design…and we provide an original blueprint of your creation.
DIY infrared sauna kits will eliminate issues and worries behind choosing & owning a pre-made unit. Not only do customers have full control on how their infrared sauna will look like, but also a full power over choosing as many details as they wish: from how many benches to what type of electrical goes into a unit.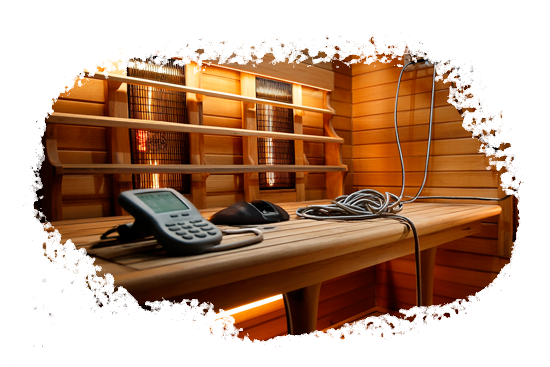 Electrical parts are the most important components inside your sauna! No one wants to deal with investing into parts that might break down in only few years. By choosing our company, you can be assured to receive a top of the line quality parts.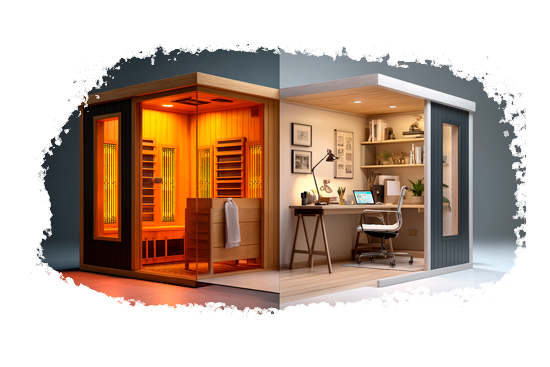 When it comes to a placement, it is a lot easier to work with an area that is already available, rather than worry about sauna's fit with the decor of an existing room. An empty closet will not only make a great infrared sauna but also adds an additional value to your home! Having a control of what goes into an infrared unit will not only add quality to the infrared sauna but will also enhance your comfort. Let's face it, the sauna is built to YOUR PERSONAL needs and not to the needs of a general consumer. Don't wait on starting your dream sauna… Call us today!